Home
Talk

0
209pages on
this wiki
IMPORTANT NOTICE: Please respect all views and all perspectives. This wikia is meant for a better understanding of the show, and for a strong, friendly community. Hateful or vulgar posts against someone or something can and will be removed by the Admins. Thank you for readin this notice; please spread the word, and keep it nice. This Wikia contrains major spoilers, either from the show, or book series, or both, they are no way censored.
CAUTION: This wikia contains spoilers from the Beauty and the Beast series.
---
---
Featured article
J.T. Forbes is Vincent's childhood friend, and a biochemistry-professor at a local university. J.T is one of the only two people, the other being Catherine, Vincent trust with his secret.
J.T likes to run jokes and is a very sarcastic person. However, he tends to speak a bit more sarcastically with Catherine than with anyone else. This is because his fear of Muirfield finding him and Vincent and his own overprotective nature often pits him against Catherine, who he sees as a danger to himself and Vincent.
Featured episode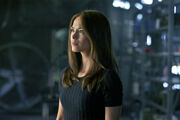 Proceed with Caution is the second episode of season one. When a rising young ballerina mysteriously falls to her death, Vincent (Jay Ryan) senses that the understudy, Victoria, is hiding information about the dancer's murder. Cat (Kristin Kreuk) and Tess discover that the victim tried to file a police report for an assault. Meanwhile, Cat seeks out Vincent's help to decipher a medical paper found in her mother's belongings.
Featured video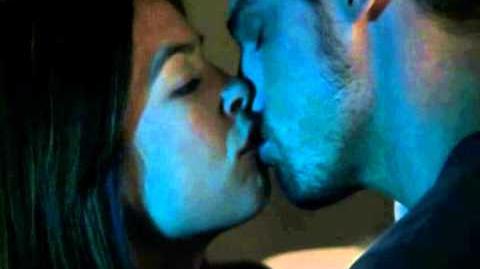 A fan made music video. Enjoy!
Featured poll
What did you like most in Season One of Beauty and the Beast?
Contribute to the Wiki!
We are currently housing 209 articles, and 977 files. We need your help expanding and adding articles to the wiki!
---
---
If you're new to Wikia, please use the above links to get started.
If you already have editing experience, and you have an article relating to Beauty and the Beast to contribute, use the box below to create it:
Check out the many types of species that have appeared on the show.
Check out the description pages for the characters you like.
Welcome to the Beauty and the Beast Wiki!
The Beauty and the Beast Wiki is a free, public and collaborative project for all, to help create a definitive encyclopedia for the television show Beauty and the Beast.
Disclaimer
The Beauty and the Beast is not affiliated with CW or CBS Studios. All trademarks, copyrights and/or legal ownership of items are property of their respective owners. This wiki is a fun, informative guide to all Beauty and the Beast fans to use as they see fit.

Held Hostage airs in......
TBA This message will be displayed if the timer does not show up (if you do not have javascript enabled on your browser)
Previous Episode
  
Next Episode
July 7 , 2014
Déjà Vu
(2.22)
TBA
TBA
(3.01)
Follow the news
Loading RSS data...
Refresh