Cold Case
is the 19th episode of the
Second Season
, and the 41st episode overall.
Summary
NICOLE GALE ANDERSON GUEST STARS — Cat's (Kristin Kreuk) sister Heather (guest star Nicole Gale Anderson) drops by for a surprise visit at the worst possible time, just as Gabe (Sendhil Ramamurthy) suspends Cat and Tess (Nina Lisandrello) from the squad in an effort to force Vincent (Jay Ryan) out of hiding. Austin Basis also stars.
Rich Newey directed the episode written by John A. Norris and Eric Tuchman (#219).
Plot
Quotes
Catherine: I have to go.
Vincent: What? That's my line.
---
Catherine: I'm in love with a fugitive.
Vincent: I didn't do it.
Catherine: That's what they all say.
Cast
Gallery
Videos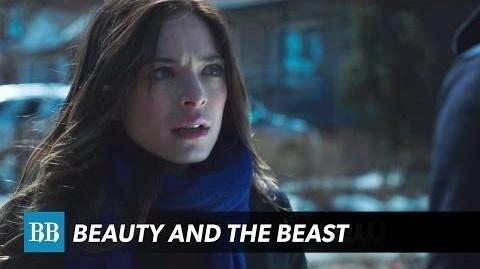 Pictures
Behind the scenes
Trivia
References
See also
Ad blocker interference detected!
Wikia is a free-to-use site that makes money from advertising. We have a modified experience for viewers using ad blockers

Wikia is not accessible if you've made further modifications. Remove the custom ad blocker rule(s) and the page will load as expected.