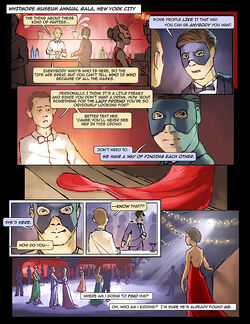 This is a graphic comic strip preview of "Any Means Possible". The preview includes details that are not shown in the television episode, but are regarded as Canon in the show.
Production and Release
Written by Sarah Hernandez & Artwork by Andy Holmes. The strip was released a few days before the episode premiered.
Note
This comic strip has no title.
Ad blocker interference detected!
Wikia is a free-to-use site that makes money from advertising. We have a modified experience for viewers using ad blockers

Wikia is not accessible if you've made further modifications. Remove the custom ad blocker rule(s) and the page will load as expected.