Hothead is the fourth episode of the Second Season, and the twenty-sixth episode overall.
Summary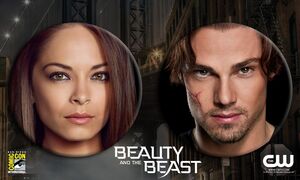 VINCENT COMES FACE TO FACE WITH SOMEONE FROM HIS PAST — After getting stonewalled by Cat (Kristin Kreuk) in his quest to track down a suspected beast, Gabe (Sendhil Ramamurthy) enlists Vincent's (Jay Ryan) help, but Vincent quickly takes matters into his own hands. Unfortunately, the beast as an advantage over Vincent that requires Cat's help, in addition to the help of someone else who opens up old wounds from Vincent's past. Nina Lisandrello also stars. Michael Robison directed the episode written by Roger Grant.
Plot
Quotes
Catherine: I was just trying to have fun. I didn't mean to get in trouble.
Gabe: Trouble is getting a flat tire. You flattened a judge.
Cast
Gallery
Videos
Pictures
Behind the scenes
Trivia
References
See also